Workplace Drug and Alcohol Testing Kits
Drug tests for workplace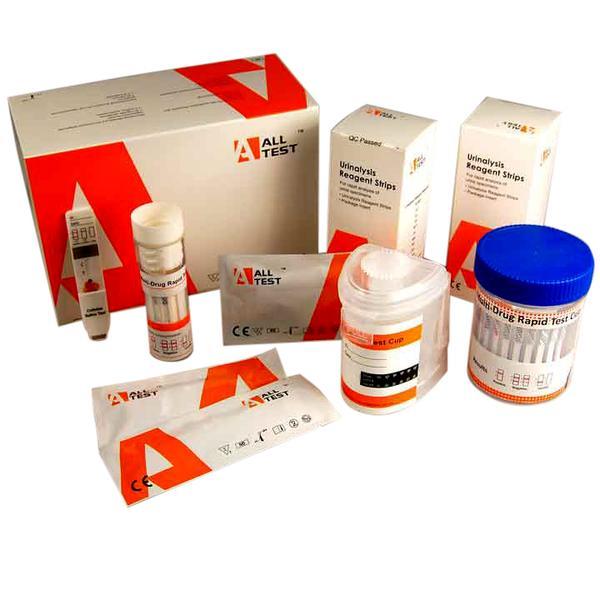 ALLTEST drug testing kits
ADTUK Ltd is the UK main distributing importer for the ALLTEST brand of on-site rapid drugs of abuse and alcohol testing kits.
The ALLTEST range of drug testing kits includes specialist combination drug tests designed to make workplace drug testing easy, safe, and affordable.
Workplace drug test kits
The workplace range includes the UK's largest catalogue of saliva workplace drug tests, in bespoke drug test combinations to meet the drug and alcohol testing needs of UK businesses and companies from logistics to civil aviation and construction.
Our range of workplace drug testing kits includes cup and panel drug tests from 7 up to 13 drug combinations.
All our workplace drug tests come with full certification to current standards of medical or clinical diagnostic accuracy, so you can be assured they are the best quality available anywhere on the market.
See our full range of workplace drug tests at UK Drug Testing
Contact us to buy workplace drug tests wholesale
We also supply many resellers and on-site drug testing companies with the ALLTEST range, if you would like to distribute or sell the products do not hesitate to contact our trade department on 01263 731 168 Monday to Friday 8.30am to 4.30pm or email us with your wholesale drug test enquiry